Tour prices (both on the website and on tour booking and payment forms) can be viewed in five major currencies:
By default, the currency will be automatically set based on your location. So if you are in the UK, it will be GBP; if you are in any European country, it will be EUR etc. However, if you prefer to view the prices or book/pay in another currency, you can manually change it using the currency switch on the top right-hand side of every page (next to the Trip Finder).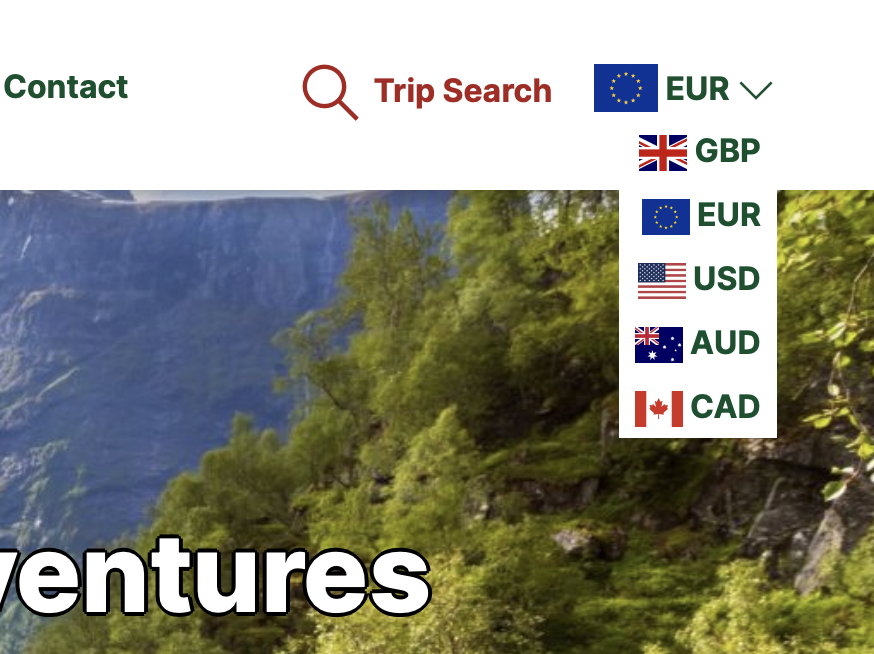 You can read more about how to pay and payment options here.